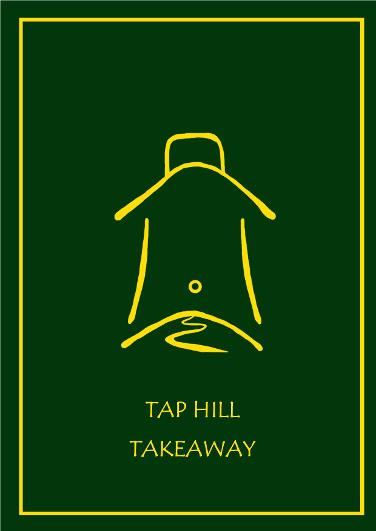 About Us
Since January 2014 Paul and his team have been delivering a diverse service of fast food for the whole Bere Peninsula.
Services
Top of the popularity ratings will always be our freshly cooked fish and chips, closely followed by our stonebaked pizzas, freshly griddled burgers, Southern fried chicken and hand made curries. A happy smile and a cheerful greeting can be had when you visit our takeaway that sits on an ancient spring in the heart of this thriving village in the Tamar Valley AONB.
Opening times
Tuesday & Wednesday Temporarily closed


Thursday evening 5.00pm-9.00pm

(Temporarily 8pm )

Friday lunchtime 12.00pm-1.00pm

Friday and Saturday evening 5.00pm-9.30pm (Temporarily 8pm )

Sunday evening Temporarily closed

We have reopened on Friday Lunchtime from 1200-1300 for a short while
DUE TO THE COVID-19 CRISIS WE WILL BE CLOSING AT 8PM DAILY UNTIL FURTHER NOTICE
DUE TO COVID-19 WE ASK CUSTOMERS TO KEEP A DISTANCE BETWEEN EACH OTHER WHEN IN THE TAKEAWAY.
WE WILL TRY TO SERVE ANYONE WANTING TO WAIT OUTSIDE AFTER THEY HAVE ORDERED.
PLEASE SEND ONLY ONE PERSON IN TO ORDER FOR A GROUP AND NO MORE THAN FOUR PEOPLE IN AT A TIME.
IF YOU HAVE PHONED IN YOUR ORDER PLEASE LET US KNOW YOU ARE HERE AND WAIT OUTSIDE IF THE SHOP HAS REACHED IT'S FOUR PERSON MAX.
Thanks for your cooperation and understanding👍

Testimonials
" Possibly the best fish and chips in Devon. What's not to like." -- Dominic Beeck, Bere Alston

"Just had our first pizza and it was lush will definitely be having one again." -- Sam Gill, Bere Alston
"Fabulous food again today Holly ( aged 4) has taken a real liking to your burgers, always eaten it all before we reach the front door lol " -- Amy Hosking, Bere Alston
"Absolutely fantastic food and service. Such a brilliant variety on the menu as well. I highly recommend the curries." -- Miranda Carder, Plymouth
"Thoroughly recommend Tap Hill Takeaway. I haven't lived in Bere Alston as long as some but it has been a privilege getting to know Paul and his family.
His passion for the community is evident through his involvement and encouragement with community groups.
I was delighted to hear that Paul was taking the helm at the village chippy! True to form, his perfectionist nature has meant that I've never been disappointed!! Keep up the good work your food is awesome!" -- Nathan Potts, Bere Alston/Plymouth
"Excellent food and friendly service, all at what I would consider a fare price. What more could you ask for." --Jason Burgess, Bristol